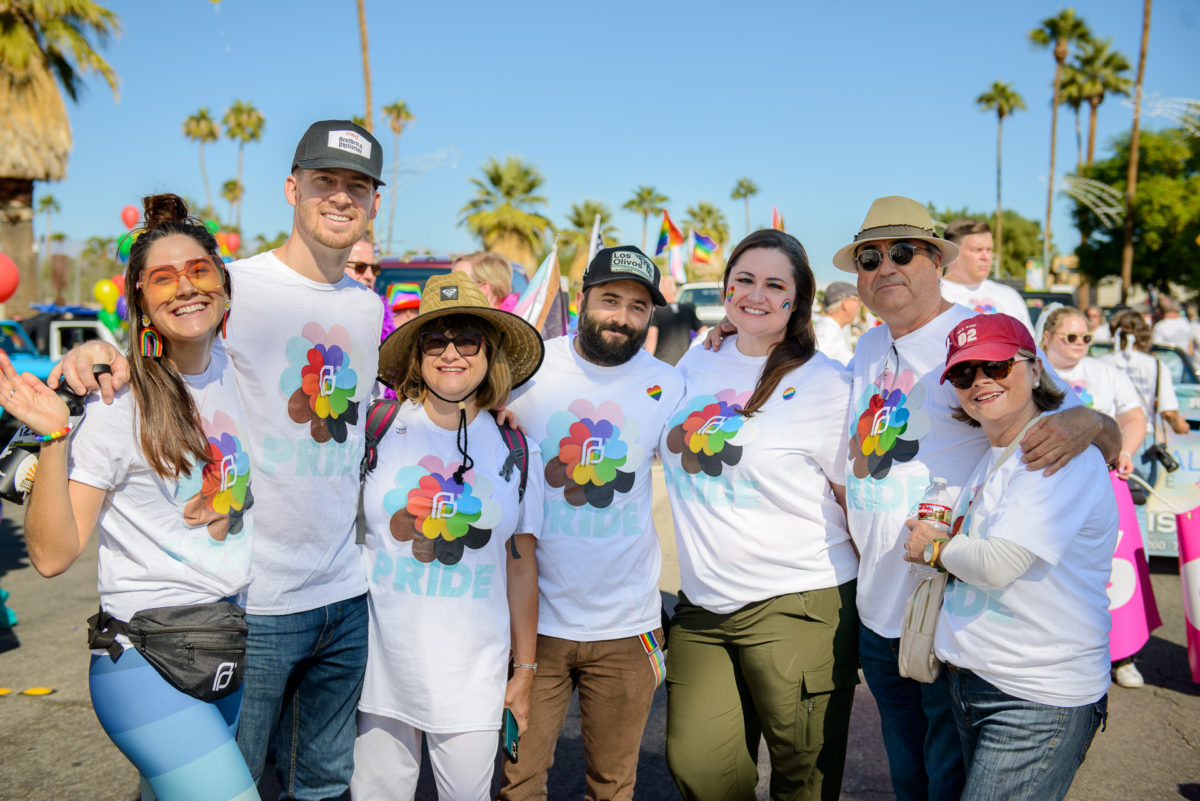 Sign Up For Our Careers Newsletter
January 18, 2023
Planned Parenthood of the Pacific Southwest stands for care, and the health and well-being of our employees is equally as important as the care we provide to our community members. Because care is so fundamental to our mission, vision, values and who we are as an organization, we are equally dedicated to ensuring that our partners and benefit providers demonstrate the same commitments to health equity. 
Here is what it means for our community.
All services offered at Planned Parenthood of the Pacific Southwest are available to patients of all genders. Our medical staff is highly trained, compassionate, and respectful of individual patient needs and preferences, and we offer gender-affirming services in our health centers and on telehealth. 
Our gender-affirming care services include:
Feminizing (estrogenizing) Hormone Therapy, including estrogen and spironolactone

Masculinizing (testosteronizing) Hormone Therapy, including testosterone
In addition to hormone therapy, we offer many sexual and reproductive health services, such as HIV prevention (PrEP and PEP), STI testing and treatment, birth control, abortion, and screenings for cervical and breast cancers. We also offer referrals for additional services like laser hair removal, legal support, and referrals for other social services as needed. 
Find out more at planned.org/genderaffirmingcare.
Here is what it means for our employees.
At Planned Parenthood of the Pacific Southwest, we respect and support all that you are. We are dedicated to providing all employees with unique benefits that meet the needs of the individual and their families. Because of these beliefs, we also ensure that our health care provider partners are equally as committed to providing gender-affirming, equitable, compassionate,and high-quality care for everyone, including our transgender team members.  Working at Planned Parenthood of the Pacific Southwest means you'll have access to a broad range of gender-affirming care and services. Our goal is for everyone to be healthy and thrive as their true self. 
And we know that choices and options can feel overwhelming, so we want you to know that we are here to help.
By providing you with a personal health advocate, we can support you through your journey as you navigate the complete list of Planned Parenthood of the Pacific Southwest's benefits.  Your health advocate is available for assistance with:  
General benefits questions

Locating the right care, including second opinions

Support for medical issues or difficult diagnoses

Resolution of complex claim and benefit issues

Identifying ways to save money on prescription drugs

Support for your parents
Find out more here: https://www.pppswcareers.org/benefits/
WE SEE YOU.
WE HEAR YOU.
WE CARE FOR YOU.
We're in this together.