Our workplace values
We tend to the team
We help each other grow.
We consider how decisions will affect people.
We invest in our teams and ourselves.
We celebrate together.
We practice kindness.
We Respect and Honor All People
We believe everyone counts.
We are committed to a diverse and inclusive environment.
We value diverse opinions and experiences.
We listen.
We can bring our authentic selves to work.
We Jump In
We take initiative.
We work together as partners.
We ask, "Do you need help?" and request help when we need it.
We bring solutions.
We embrace our "other duties as assigned."
We Try and We Learn
We are flexible.
We embrace new ideas.
We learn from our experience, including our "fabulous flops."
We take (educated) risks.
We Care for Our Business
We all do our part.
We understand how our mission depends on our financial sustainability.
We protect our brand.
We actively seek opportunities to improve our bottom line.
We foster a culture of ethical behavior.
We Return to Our Mission
We base our decisions on what's best for our mission.
We remind each other why we are here.
We proudly build a reproductive justice movement.
We face adversity head-on.
We tell inspiring stories about why our work matters.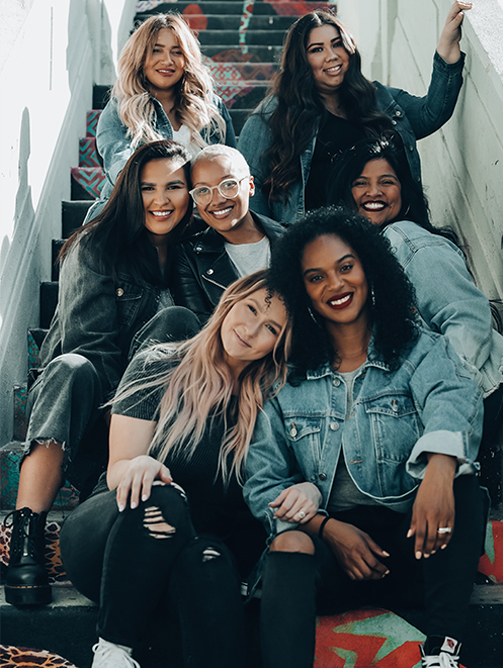 Our Mission
The mission of Planned Parenthood of the Pacific Southwest is to ensure broad public access to sexual and reproductive health care through direct service, education, and advocacy.
Planned Parenthood believes in the fundamental right of each individual to manage their fertility, regardless of the individual's income, marital status, race, ethnicity, sexual orientation, age, national origin, or residence.
We believe that respect and value for diversity in all aspects of our organization are essential to our well-being.
We believe that reproductive self-determination must be voluntary and preserve the individual's right to privacy.
We further believe that such self-determination will enhance the quality of life, family relations, and population stability.
Strategic Focus 2022-2025
Organizational Resilience

Ensure strong, sustainable operations in the context of ongoing societal disruptions (e.g., COVID, technology, legal/political/regulatory changes).

Effective decision-making
High-functioning health centers
Systems and infrastructure
Skilled, engaged staff
Productivity
Leveraging donations

Access to Care & Education

Expand care and education to better and more equitably meet community needs, centering youth, BIPOC, and LGBTQ+ people.

Abortion access
Expanded scope
Expanded reach
Sex education access
Online health care
Advocacy for access and reimbursement
Health equity/patient experience

Community Well-Being

Improve workplace and broader social conditions among our staff, patients and communities.

Staff economic well-being
Sex education content
Workplace equity
Culture of equity and belonging
Social conditions

Sexual & Reproductive Freedom

Leading through collaboration
Political power
Growing and engaging our base