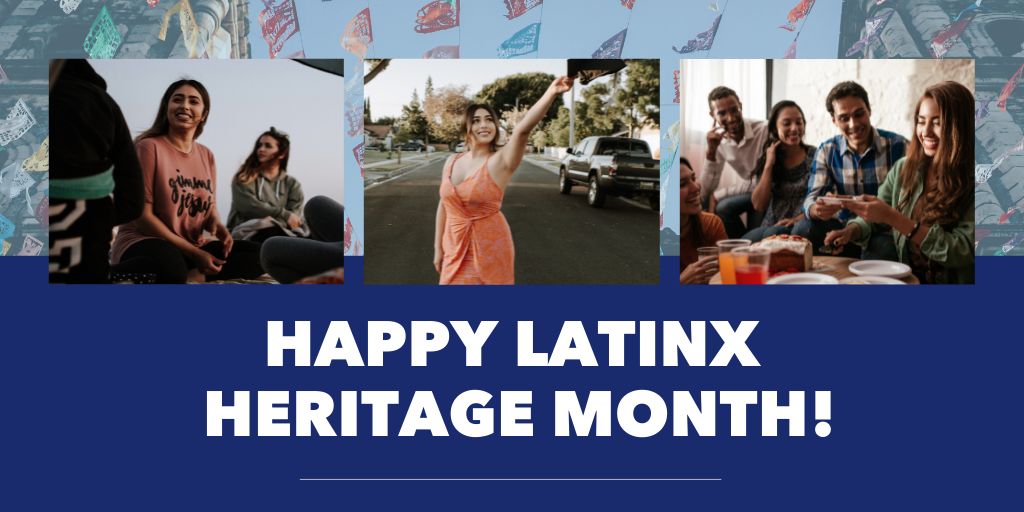 Sign Up For Our Careers Newsletter
Celebrating National Latinx/eHeritage Month
September 23, 2023
National Latinx/eHeritage Month is a time to celebrate Latinx culture and contributions. During this observance and all year, our Latinx Employee Resource Group (ERG) offers numerous opportunities for our staff to learn more and celebrate Latinx culture. 
They have organized cultural activities that honor important holidays like Día De Los Muertos as a fun way for employees to share family recipes, teach or learn traditional dances like Salsa and Bachata, and educate each other about important traditions. These events are open to all staff participation to help build cultural understanding and inclusiveness. The ERG also works to address health issues affecting local Latinx communities by volunteering at health fairs and providing education about sexual and reproductive health. 
This month is also a time to reflect on challenges in accessing sexual and reproductive health services, including language barriers, lack of insurance, cultural stigma, and discrimination. At PPPSW, we are working to overcome these obstacles by providing a variety of services and programs, including:
Language access:  We offer interpretation and translation services in Spanish and other languages to ensure that all patients can communicate with their healthcare providers and access information about sexual and reproductive health services.
Affordable care: We accept a variety of insurance plans and offer financial assistance to patients who need it.
Culturally competent care: Our staff are trained to provide culturally competent care to patients of all backgrounds. This includes understanding and respecting patients' cultural values and beliefs.
Education and outreach: We offer various educational and outreach programs to promote sexual and reproductive health literacy and reduce stigma. 
Planned Parenthood of the Pacific Southwest (PPPSW) offers many ways to build a rewarding clinical career while helping to serve and celebrate the Latinx community. By joining our team, you can make a real difference in people's lives.
Planned Parenthood is proud to celebrate National Latinx/eHeritage Month and recommit ourselves to supporting Latinx patients, staff, volunteers, and supporters as we work to improve sexual and reproductive health for all.