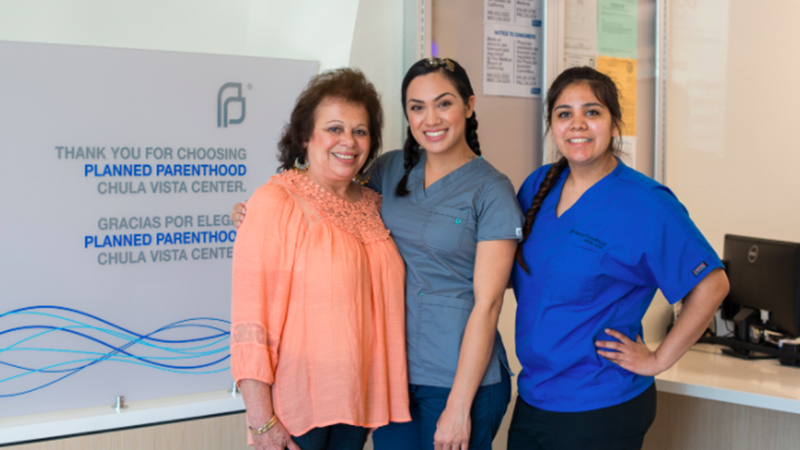 Sign Up For Our Careers Newsletter
How Our Resources Make a Difference & Save Lives in Our Communities
April 2, 2018
No one begins a career in medicine thinking that it will be easy. At Planned Parenthood, it is both our duty and our passion to assist the members in our community with making hard decisions.
To be able to really help, it takes a special kind of person and a special kind of commitment — a commitment to being open-minded, to having unwavering compassion, and to understanding how decisions impact people in their everyday lives.
It takes an understanding that each situation and person is unique. Perhaps most of all, it takes a commitment to staying educated about the most up-to-date medical procedures, treatments and plans, so we can help people make the decision that is right for them.
Many residents in our community trust us as a resource for birth control, STD testing and STD prevention.
Thanks to breakthroughs in medicine, we've been able to expand our portfolio of options for protection. As HIV remains prevalent in Southern California, we've embraced PrEP and nPEP treatments, to mitigate the risk of HIV infection both pre- and post- exposure.
Our team members are trained to help individuals who have a high-risk of coming into contact with the virus to protect themselves and their future partners.
PrEP is an antiretroviral drug that prevents HIV from gaining a foothold. When enough of the drug is built up in the body, it starts protecting the T-cells HIV likes to attack. If the virus can't get inside the T-cells, it can't replicate and you don't get infected. The side effects of PrEP are fairly mild.
If used correctly — which means taking the pill every single day — PrEP can reduce the risk of contracting HIV by about 90 percent. When combined with condoms or other preventive strategies, PrEP becomes even more effective.
nPEP (post-exposure prophylaxis) is a drug that is taken after exposure to HIV. nPEP is designed to keep HIV from multiplying inside the body.
nPEP is usually a combination of three therapies that should be used within 72 hours after exposure. nPEP usually needs to be taken for about a month in order to avoid infection, and there are some side effects.
These are just small sample of the many ways we are working everyday to make our community a better place. We believe that everyone should have access to the resources, medicine and information they need to live their best lives.
If you're interested in joining our team, explore our openings here.