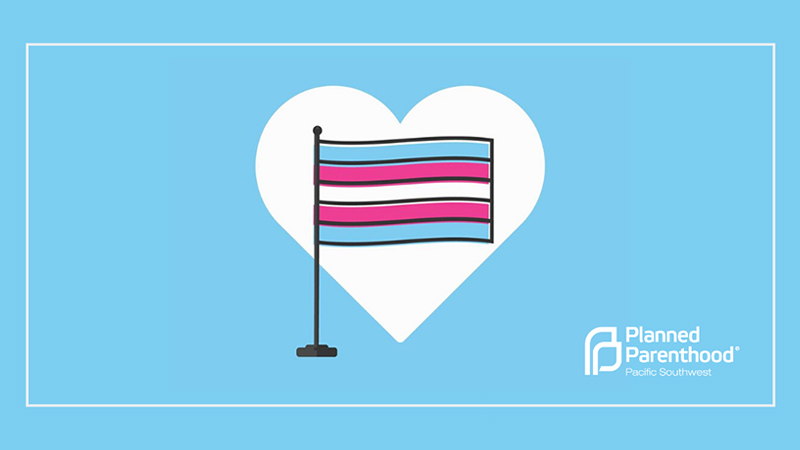 Sign Up For Our Careers Newsletter
How Planned Parenthood of the Pacific Southwest Supports the Transgender Community
November 13, 2019
This November, the transgender community is especially on our mind. It's a month where we will acknowledge the impacts made, appreciate the obstacles overcome, mourn the losses, and celebrate everyone in the transgender community.
This summer we were proud to launch services specifically aimed to ensuring the transgender community has access to the care, support and medicine needed. Read on for more information on how we're supporting the transgender community.
We Offer Gender-Affirming Hormone Therapy
Hormone therapy is a pivotal part of transition for many transgender men and women — and now it's a service we offer at Planned Parenthood.
Transitioning is a difficult process — emotionally and physically — and you should feel confident that the care and support you receive is from people who are invested in your well-being.
We Know Transitioning is a Process
Transitions don't happen at the same pace or in the same way for any two people — it's a process, and it's a process we're proud to support throughout.
Our medical staff is educated about transgender issues and concerns, and respectful of individual patient needs and preferences. In addition to hormone therapy, health services can include birth control services, PrEP and PEP, STD testing and treatment, abortion, and screenings for cervical and breast cancers.
Additional services include care coordination, referrals for care like laser hair removal or legal support, and referrals for other social services as needed.
And We Offer Care. No Matter What.
All services offered at Planned Parenthood locations — including birth control and testing — are available to all genders.
Planned Parenthood is dedicated to making health care accessible and welcoming to everyone who needs care, no matter what.
Join Us.
There's never been a better time to explore a career with PPPSW. Our mission is to create a world where sexual and reproductive rights are basic human rights, where access to health care doesn't depend on who you are, and where every person has the opportunity to choose their own path to a healthy and meaningful life.
If this sounds like the kind of work you'd want to be a part of, explore our openings here.