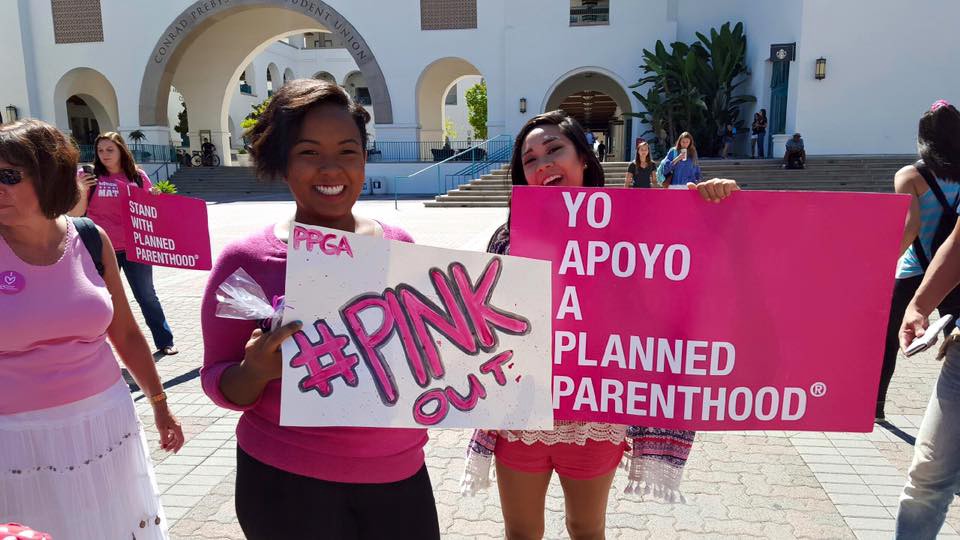 Sign Up For Our Careers Newsletter
On Our Mind This Month At PPPSW: Equality (and Healthcare) for All
August 12, 2020
Latina Week of Action for Reproductive Justice
The Latinx community faces greater obstacles to obtaining, and benefiting from, sexual and reproductive health services than non-Latinx white Americans. As a result, Latinx people experience higher rates of reproductive cancers, unintended pregnancy, and sexually transmitted infections than most other groups of people in the U.S, as the statistics below show. Planned Parenthood is here for the Latinx community and committed to helping combat these startling statistics.
Latinas are more likely to be diagnosed with cervical cancer than women of any other racial or ethnic group (ACS, 2015).
Approximately 16 percent of Latinas have not visited a physician in the last two years, and one quarter of Latinas do not have a regular health care provider (Salganicoff et al., 2014).
While at an historic low, the rate at which Latina adolescents give birth is more than twice that of non-Latina white teens (Martin et al., 2015). Latina teens are about 1.5 times more likely to have a repeat teen birth, compared to non-Latina white teens (Gavin et al., 2013).
Latinx people contract HIV at more than three times the rate of non-Latinx whites (CDC, 2014a).
The rate of gonorrhea for Latinx people is nearly double that of non-Latinx whites (CDC, 2014b).
In 2019, 44.8% percent of Planned Parenthoodof the Pacific Southwest's patients were Latinx — over 65,000 people. Planned Parenthood health centers with the Latinx community daily to improve their health and to help them protect themselves and their families through education, preventive care, and lifesaving cancer and STD screenings.
African American Women's Equal Pay Day
On average, African American women earn $0.61 on the dollar compared to their white male counterparts.
Over the course of the year, this translates to an average loss of over $23,000, or over the course of a 40-year career, a loss of more than $900,000. Black women are paid 61 cents for every dollar made by a white, non-Hispanic male, which adds up to a loss of more than $23,000 a year or more than $900,000 over the course of a 40-year career.
In 1967, a Black woman working full time, year round typically made less than half what a white man made (43 cents for every dollar). Fifty years later, in 2017, that gap had narrowed by just 18 cents, according to the Institute for Women's Policy Research.
At this pace, Black women would have to wait until 2119 to reach pay parity. This is unacceptable. We at Planned Parenthood of the Pacific Southwest pride ourselves on paying our team members based on their experience, education, and what they bring to the table — nothing else.
Women's Equality Day
100 years ago, on August 26, the 19th amendment was ratified, granting women the right to vote.
Each year, on August 26 we observe Women's Equality Day — a chance to reflect on how far we've come, and look towards the work we still have to do. Perhaps best put by former President, Barack Obama,
"Today, as we celebrate the anniversary of this hard-won achievement and pay tribute to the trailblazers and suffragists who moved us closer to a more just and prosperous future, we resolve to protect this constitutional right and pledge to continue fighting for equality for women and girls."
Planned Parenthood has been a fierce advocate for women's rights since our founding in 1916 — four years before women had the right to vote. We continue our mission today, advocating for equal rights not only for women, but for all marginalized communities.
Join Us
If you're inspired by the work we do regarding equality, access, or advocacy, take a look at ways to get involved with PPPSW.
If you want to stay in the loop about our latest openings, news, and content — join our mailing list!