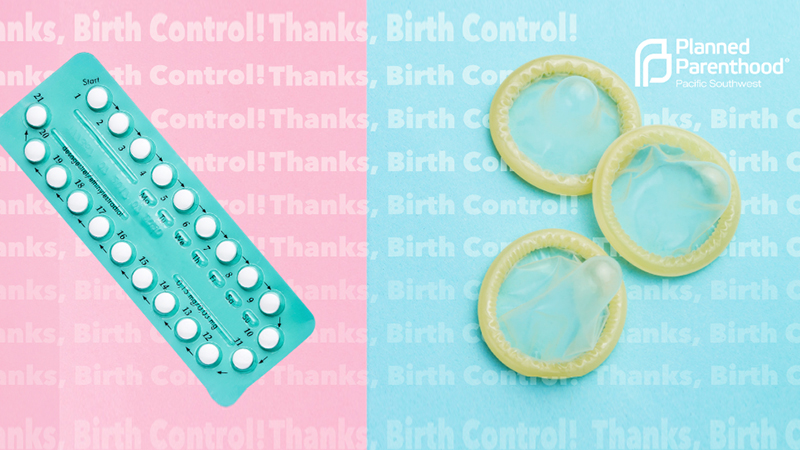 Sign Up For Our Careers Newsletter
On Our Minds This Month At Planned Parenthood of the Pacific Southwest: Thankful for Our Team and Our Mission
November 16, 2020
Transgender Awareness Week
November 12–19 is Transgender Awareness Week — a time for both celebration and action. During this week, we celebrate the accomplishments and contributions from the Transgender and gender non-conforming community, as we look forward to all the work left to do for true equity. Transgender Awareness week occurs annually on the week leading up to Transgender Remembrance Day, a day to mourn the loss of transgender life. Transgender people are far more likely to be the victims of violent crimes, bullying, and suicide.
At Planned Parenthood, we recognize the unique challenges the Transgender community faces and we're proud to provide services especially tailored to meet their needs.
For one, we provide gender-affirming hormone therapy — a pivotal part of transition for many transgender men and women. Additionally, our medical staff is educated about transgender issues and concerns, and respectful of individual patient needs and preferences. In addition to hormone therapy, health services can include birth control services, PrEP and PEP, STD testing and treatment, abortion, and screenings for cervical and breast cancers. Additional services include care coordination, referrals for care like laser hair removal or legal support, and referrals for other social services as needed.
Thanks, Birth Control!

In November we celebrate Thanks, Birth Control Day. Birth control has empowered millions of people across the country to take control of their own lives.
Providing access to contraception isn't just writing a prescription for pills. It's providing options. The option between IUD, pills or something else that works with your life. The option to wait until the time is right to have a baby, or to not have children at all. The option to have a safer, less painful period. The option to be protected from STDs during intercourse, regardless of the other party.
Nearly nine in 10 women of reproductive age will use contraception at some point in their lives for a variety of reasons. In fact, 58 percent of all women who use the pill rely on it, at least in part, for something other than pregnancy prevention, including endometriosis, polycystic ovarian syndrome (which is prevalent among women of color), fibroids, and menstrual regulation. The United States is seeing the lowest rate of unintended pregnancy in 30 years and a historic low of pregnancy among teens because of expanded access to birth control and sex education. Globally, expanding access to contraceptives contributed to a 44 percent reduction in maternal mortality between 1990 and 2015.
Contraception is not just for women, and we are proud to offer the same education and resources to all people. We offer condoms, vasectomy counseling and services, and are happy to answer any and all questions.
Job Action Day

On Job Action Day each year people are encouraged to take meaningful steps towards finding a job that they love. This year, Job Action Day was a little overshadowed by the US Election, however, it's not too late!
There's never been a better time to explore a career with PPPSW. Our mission is to create a world where sexual and reproductive rights are basic human rights, where access to health care doesn't depend on who you are, and where every person has the opportunity to choose their own path to a healthy and meaningful life.
If this sounds like the kind of work you'd want to be a part of, explore our openings here.