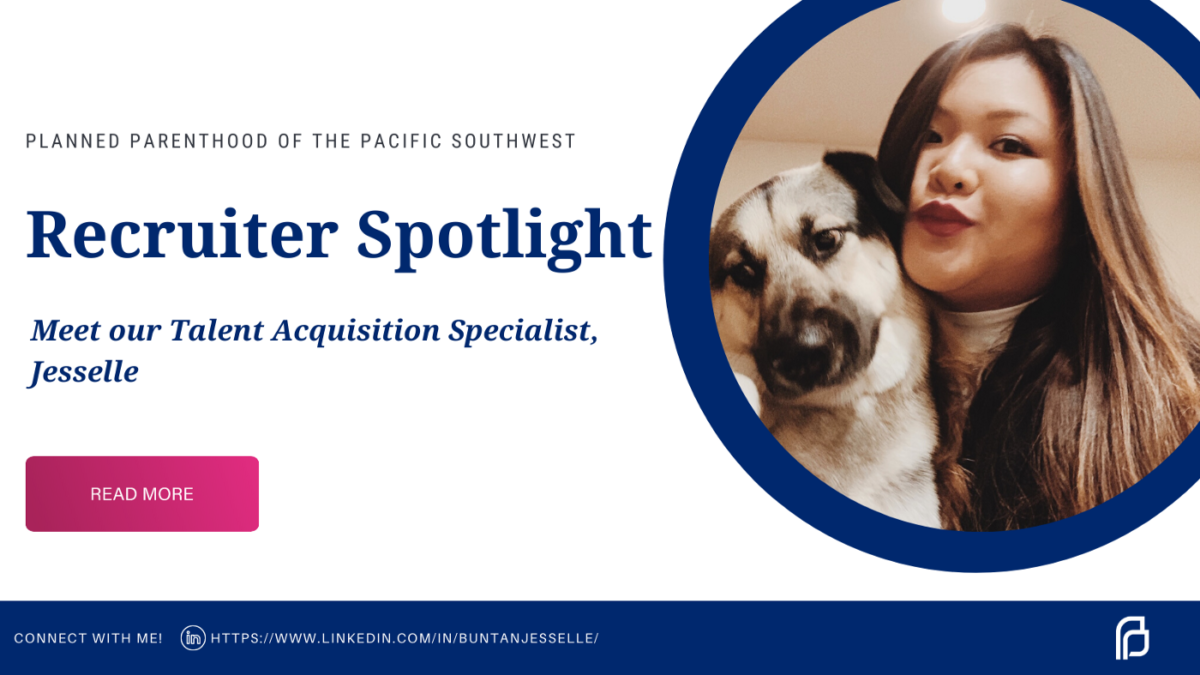 Sign Up For Our Careers Newsletter
Planned Parenthood of the Pacific Southwest Recruiter Spotlight: Meet Jesselle!
February 17, 2021
Jesselle is a Talent Acquisition Specialist at PPPSW and has been a member of the Planned Parenthood family since May 2019.
Could you describe what you do?
As a health care recruiter, I partner with our regional hiring managers to recruit passionate talent for their teams.
What advice would you give a new employee for being successful at PPPSW?
Be the best sponge you can be! There are a lot of moving parts and it takes time to learn everything. Ask good questions, and take the time to learn PPPSW's culture and the position you were hired for. Also, make sure to build great relationships with the people around you. That will help set you up for success and cultivate great team work!
What advice would you give job seekers looking to start a career with PPPSW?
Study the job description and any available information you have on the position and the organization's mission.
What's the one word you would choose to describe PPPSW, and why?
Progressive! PPPSW is constantly growing which means things constantly are progressing, including our processes, products and positions. That's exciting if you are looking to be a part of a fast-paced and rewarding environment!
What is your greatest accomplishment at PPPSW?
I have had a hand in changing lives by offering talented professionals the opportunity to be a part of our diverse and inclusive work force. A couple of those individuals have moved into higher roles. Nothing is more rewarding than hearing from employees — who I have placed — about how this opportunity truly has changed their lives.
What makes you proud to work at PPPSW?
I LOVE working at PPPSW. My friends always jokes that I'm one of those crazy people who loves their job! I know not everyone can say that, but I feel very fortunate that I can. The people at PPPSW truly care about their patients and each other.
What are some of your favorite hobbies outside of work?
I love spending time with friends and family and traveling. I also enjoy spoiling my silly 70 pound pup, named Kymani.