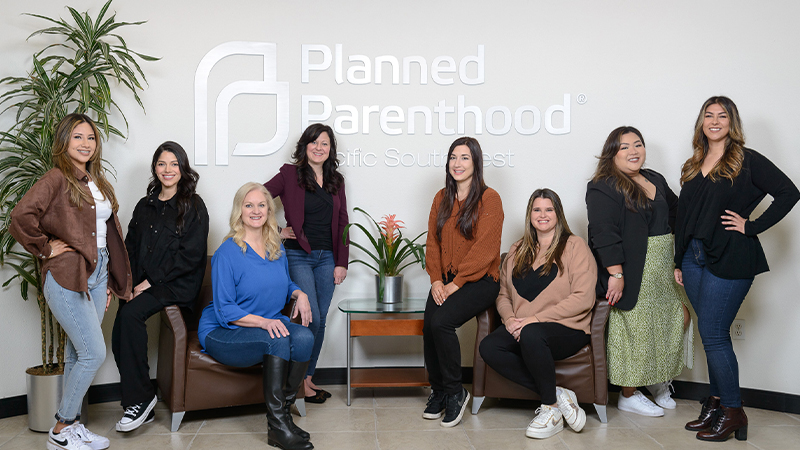 Sign Up For Our Careers Newsletter
PPPSW Talent Strategy Team Spotlight
April 6, 2023
At Planned Parenthood of the Pacific Southwest (PPPSW), providing our diverse community with expert health care, honest information, and personal attention begins with creating a workplace culture that promotes inclusivity and collaboration. As such, we strive to improve our Talent Strategy practices continuously, ensuring that we bring on board the best candidates who share our values and mission.
This month, it is time to shine a light on our Talent Strategy Team and share more about their initiatives and successes!
The Impact of the PPPSW Talent Strategy Team
The PPPSW Talent Strategy Team is dedicated to ensuring that every team member is treated fairly and that all hiring practices are fair and equitable. Through their tireless and continuing efforts, they are helping to diversify the organization's talent pool further and create an environment where all are welcome, and everyone feels supported. Here are some of the ways they are making a difference.
Providing Hiring Workshops with a Diversity, Equity and Inclusion (DEI) Focus
PPPSW Hiring workshops cover topics such as unconscious bias and cultural competency – all aiming to move beyond more traditional recruiting methods so that everyone can apply for jobs regardless of where they come from, their socioeconomic background or any financial restraints. This is essential in helping create a level playing field for job seekers.
The goal of these workshops is to:
Educate hiring managers on what DEI means and why it matters
Understand and remove unconscious bias
Achieve higher levels of representation within our employee base
Encourage the use of fair and equitable job evaluation tools
Promote equitable pay practices throughout our organization
These workshops will present managers with an excellent opportunity to gain knowledge on DEI and other best practice hiring trends building stronger teams and higher engagement.
Removing Pre-Employment Personality Surveys from the Hiring Process
Pre-Employment Personality surveys were implemented to try and help weed out unqualified candidates, but often ended up eliminating qualified candidates from marginalized and underrepresented communities. By removing these surveys, PPPSW hopes to realize a fairer and more inclusive hiring process, with more opportunities for people from all backgrounds and walks of life to be considered for positions. This can only result in a stronger workplace culture, allowing us to embody our community's diversity and meet our patient's unique needs.
Promoting Pay Transparency
PPPSW takes pay transparency seriously and is making efforts to ensure fair wages for all our employees. As part of their process, the Talent Strategy team is making sure that everyone has a fair opportunity to know the range of what they are being paid relative to their colleagues. This is beneficial for both employees and employers, allowing everyone to make the most informed decision when considering taking a position at PPPSW. This will also help ensure that everyone's skills, qualifications and experience are more accurately reflected in their salary and rewarded fairly.
Join us in congratulating the PPPSW Talent Strategy Team as they continue their groundbreaking journey to implement positive change within the hiring process. Through their dedication and commitment to fostering a culture that values diversity, equity, and inclusion in their hiring practices, the PPPSW Talent Strategy Team has set a gold standard for talent recognition that all organizations should echo.