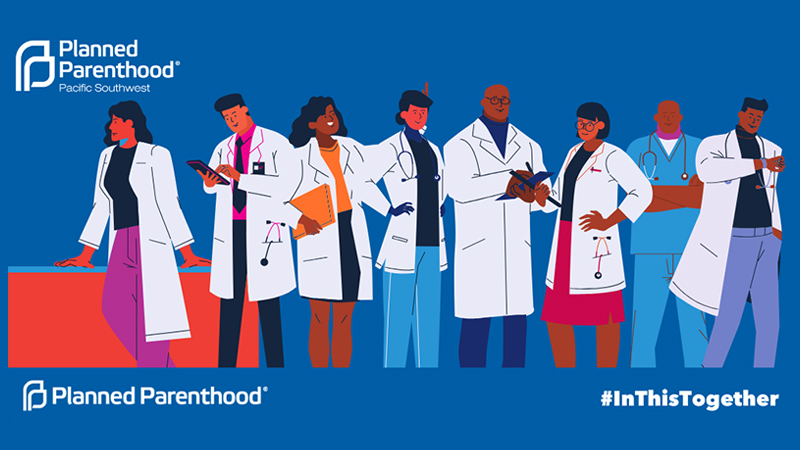 Sign Up For Our Careers Newsletter
Resources for Navigating Uncertainty and Practicing Self-Care
April 16, 2020
As the world continues to respond and evolve in response to the COVID-19 pandemic, we at Planned Parenthood of the Pacific Southwest know the only response is to come together stronger than ever before.
For over 100 years, Planned Parenthood has been proud to serve our communities in times of need, and this unprecedented time is no different. We've compiled a comprehensive guide to help you manage your stress, focus on self-care, and navigate resources and information during this difficult time.
Remember: We're in this together.
Self-Care Resources
Taking care of your mental and physical health during these turbulent times is so important for all of us. Here are some resources to support you and your family:
Looking for general tips, tactics, and reminders?
Check out these great tips: Mental Health: Support for You and Your Loved Ones
From the CDC: Taking Care of Your Mental Health in the Face of Uncertainty
Thrive Global: Mental Health in a Time of Pandemic
Looking for more mental health resources?
Some therapists and counselors are making therapy sessions available at reduced rates for medical personnel and front-line folks. Find out more here.
Looking for ways to reduce your anxiety?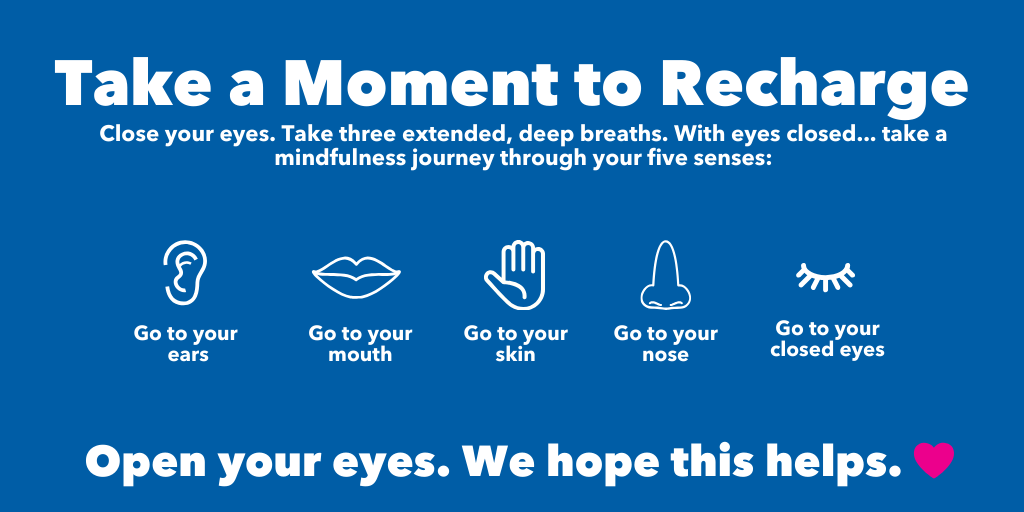 Looking for tips for managing isolation?
The New York Times put together some great resources for managing isolation.
Looking for a way to help others?
Many of us are also looking for ways to support other people in our lives and communities. This New York Times article shares 5 Ways to Help Your Community Combat Coronavirus.
Financial Resources
Covered CA
Covered CA is expanding its special enrollment period. Effective immediately, any eligible consumer can enroll in health coverage without experiencing a qualifying life event or other special circumstance. This will be in effect until June 30, 2020. Check it out here.
Rent
Governor Newsom issued an executive order to protect renters and homeowners during the COVID-19 pandemic. Read more here.
Here's a sample letter to send your landlord to request a grace period due to lost wages.
Tax Assistance
The tax filing deadline is extended to July 15th. Learn more here.
Employers experiencing hardship as a result of COVID-19 may request up to a 60-day extension of time from the Employment Development Department to file their state payroll reports and/or deposit state payroll taxes without penalty or interest. A written request for an extension must be received within 60 days from the original delinquent date of the payment or return. More info here.
Utilities
Southern California Edison is offering bill help to customers. Read more here.
Southern California Gas will not disconnect services to customers who can't pay bills during the coronavirus outbreak. Read more here.
Internet, Cable, Cellphones
Verizon will help customers and small businesses disrupted by the impact of coronavirus. Read more here.
They are waiving late fees and suspending service termination for customers negatively impacted by the global crisis.
Charter Comcast is offering free internet services for households with children — call 844–488–8395 to enroll
Internet Essentials is offering low to no cost internet services and computers for low income families. More here.
AT&T is providing free access to its WiFi hotspots throughout the country.
T-Mobile is providing unlimited data to all current customers who have plans with data for the next 60 days. It will also provide additional data to mobile hotspot users.
Small Businesses
SBA Disaster Loans are available to affected California small businesses
Economic Injury Disaster Loans of up to $2 million are available for qualifying small businesses, private nonprofits, and small agricultural cooperatives and aquaculture enterprises that have been financially impacted as a direct result of COVID-19 since January 31, 2020.
These loans can be used to fulfill financial obligations and operating expenses that could have otherwise been met if the disaster had not occurred, including fixed debts, payroll, accounts payable, and other bills that can't be paid because of the disaster's impact.
Eligibility is based on the financial impact of the coronavirus. More info here
Paid Family Leave
Available for those who stay home because they need to take care of someone who has contracted COVID-19 or who has been quarantined.
This must be certified by a medical professional. Learn how to file a claim here.
Worker's Compensation
Available for those who are unable to do their usual job because they were exposed to and contracted COVID-19 during the regular course of their job (i.e. healthcare workers) Find more information and resources here.
Disability Benefits/Paid Sick Leave
Available for those who have contracted or been exposed to COVID-19 and are quarantined. This must be certified by a medical professional. Learn how to file a disability insurance claim here.
Unemployment Benefits
Available to those whose hours have been reduced or who have lost their job due to COVID-19. This applies to those who choose to stay home due to underlying health issues that make them more vulnerable. Learn how to file an unemployment insurance claim here.
The governor has waived the 1 week wait time and the person may not be required to be actively looking for work, as is usually required.
If your child's school is closed and you have to miss work to care for them, you might qualify for unemployment insurance.
Other Helpful Resources
Further Guidance
National/International Organizations
State of California Information
San Diego County
To get text alert updates from the county, Text: COSD COVID19 to 468–311
Riverside County
Riverside Utilities Assistance Program
Imperial County
We're In This Together
Together, we will get through this. We hope you stay as safe as you can and stay strong.