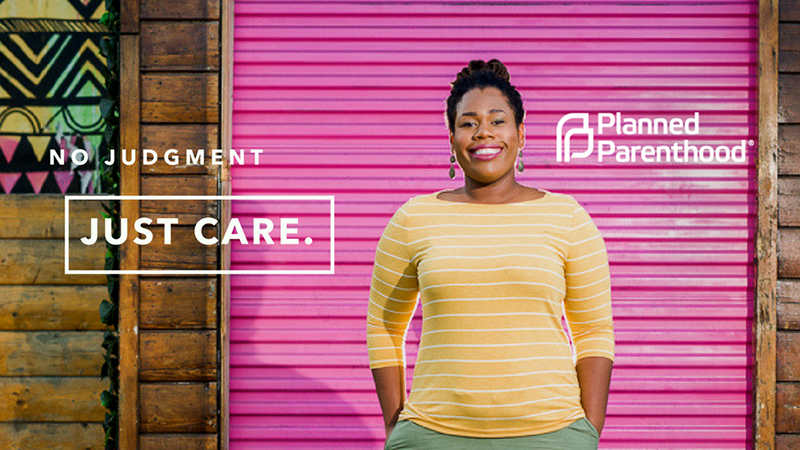 Sign Up For Our Careers Newsletter
This Month at PPPSW: Taking A Look At the Good Work We've Done
July 16, 2020
We are proud of the work we do at Planned Parenthood, and even more proud to provide our community members care without judgement. With everything going on in the world, sometimes we forget to look at the positives.
This month, we'd like to take a moment and focus on the great work we've done, and how we're continuing our mission to provide quality health care to every person.
In 2019, we were proud to:
Serve over 2.4 million patients
Reach over 1.2 million people through educational outreach
Provide nearly 5 million STI testing and treatment services
Provide over 2.5 million instances of birth control information and services
Perform over 500,000 breast exams and pap tests
And help over 70,000 women whose cancer was detected early or whose abnormalities were identified
Read on for more information on how we're serving the people of San Diego, Imperial, and Riverside counties.
Community Education & Awareness
In 2019, we reached over 70,000 members of our community through our outreach program.
We believe an educated community is an empowered community. Sometimes, this means bringing sex ed into a classroom. Sometimes, it's about answering tough questions from scared teenagers. Sometimes, it's about providing science and facts in the face of disbelief.
We take it upon ourselves to be a resource to our community members — and our clinicians and team members take pride in delivering this service on and off the clock.
Sexually Transmitted Infection (STI) Testing
It's not the most glamorous part of sex, but it's a reality we help people navigate every day. Unprotected sex happens, and we want everyone in our community to have access to testing and treatments.
Planned Parenthood understands that access to safer sex — including tools, testing, and treatment — and education about STIs are the best ways to ensure that people of all ages stay healthy and safe. STI prevention is a core part of Planned Parenthood's health care services and education efforts. Last year, Planned Parenthood health centers provided more than 4.4 million STI tests and treatments, including more than 700,000 HIV tests.
Domestic Violence Survivor Advocacy
Now, more than ever, domestic violence survivors need allies, resources, and advocates. As advocates for accessibility to healthcare, we also realize the importance in creating advocacy around safety. Approximately 20 percent of women with a history of abuse who seek care with family planning providers like Planned Parenthood also experience pregnancy coercion and 15 percent of these women reported birth control sabotage.
At Planned Parenthood, we provide screenings for intimate partner violence at every one of our approximately 700 health centers in a safe and confidential setting. We also recognize that education is critical in teaching people to recognize the signs of intimate partner violence and learn how to leave and help those they love leave abusive relationships safely. These important issues are one reason why Planned Parenthood works in communities across the country to reach more than 1.5 million people each year through our education and outreach.
Join Us
We need more people like you — people who care passionately, who advocate fiercely, and who believe in our mission.