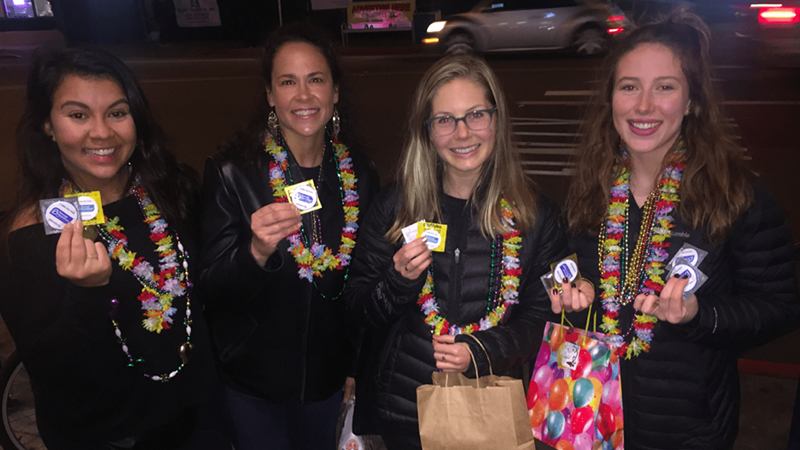 Sign Up For Our Careers Newsletter
What's On Our Minds This Month At Planned Parenthood of the Pacific Southwest: February 2020
February 10, 2020
Testing + Protection
This month hosts both National Condom Week (February 14 — February 21) and National Black HIV/AIDS Awareness Day.
Sex happens. So do STIs. It's not glamorous, but it's reality. Here at Planned Parenthood of the Pacific Southwest, a big part of our mission is to help our community members navigate reality and access resources, education, testing, counseling and treatment plans that allow them to live their best lives.
Planned Parenthood understands that access to safer sex — including tools, testing, and treatment — and education about STIs are the best ways to ensure that people of all ages stay healthy and safe. STI prevention is a core part of Planned Parenthood's health care services and education efforts. Last year, Planned Parenthood health centers provided more than 4.4 million STI tests and treatments, including more than 700,000 HIV tests.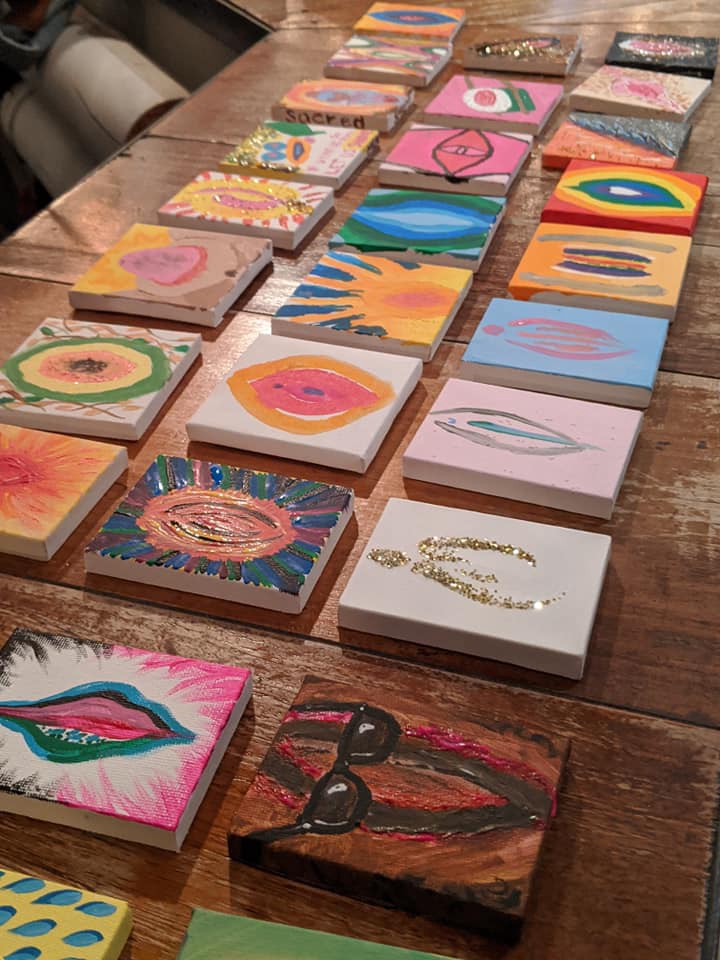 V-Day and The Vagina Monologues
We participate in many causes and movements throughout the year, with one of the most profound being V-Day.
V-Day is a global activist movement to end violence against women and girls (including cisgender, transgender, and those who hold fluid identities that are subject to gender-based violence). V-Day is a catalyst that promotes creative events to increase awareness, raise money, and revitalize the spirit of existing anti-violence organizations. It generates broader attention for the fight to stop violence against women and girls, including rape, battery, incest, female genital mutilation (FGM), and sex slavery.
Through V-Day campaigns, local volunteers and college students produce annual benefit performances of The Vagina Monologues and A Memory, A Monologue, A Rant and A Prayer to raise awareness and funds for anti-violence groups within their own communities. Each year, thousands of V-Day benefit events take place produced by volunteer activists in the U.S. and around the world, educating millions of people about the reality of violence against women and girls.
National Teen Dating Violence Awareness Month
Intimate partner violence doesn't just happen to adults. In fact, one in three teens in the U.S. will experience physical, sexual, or emotional abuse by someone they are in a relationship with before they become adults. And nearly half (43%) of college women report experiencing violent and abusive dating behaviors.
We provide screenings for intimate partner violence at every one of our approximately 700 health centers in a safe and confidential setting. We also recognize that education is critical in teaching people to recognize the signs of intimate partner violence and learn how to leave and help those they love to leave abusive relationships safely. Education can also help prevent abuse by teaching young people healthy relationship skills. These important issues are one reason why Planned Parenthood works in communities across the country — and in our own backyard — to reach more than 1.5 million people each year through our education and outreach.
Join Our Cause
There's never been a better time to explore a career with PPPSW! If this sounds like the kind of work you'd love to do full-time and the kind of culture you'd want to be a part of, we'd be thrilled to meet you.
View career openings here.